TO DO TODAY:
READING OPENING OF MARCEL PROUST –
IN SEARCH OF LOST TIME – BOOK ONE – SWANN'S WAY
The Magic Lantern of Marcel Proust
by Howard Moss – looks like a good guide
Just read the opening section of Swann's Way last night, and it is already a heady mix of philosophy and dream, narration and poetry, and all manner of insights into metaphysics or… phenomenology.. or poetics of life and art intertwined, all told as a scene tossing and turning in half-sleep. There's a lot to this, and it's going to be a long ride. But it seems very much worth taking. The magic lantern refers to a trope that occurs directly after this opening scene where Proust mentions a magic lantern he had as a kid to put over his light and project stories onto the walls of his childhood room. And it appears to be a metaphor for art in its prospective forms, and he may be telling us what he intends at the outset of his project. I was just talking in the writing group the other day about how the great masterpieces of literature initiate you into them, – they teach you how to read them, as it were. And this one, with its long fluid sentences and floral but hefty vocabulary, seems like it might be doing just that. But of course, it requires an audience willing to take the time to learn the curve. And that requires being willing to give them benefit of the doubt that the author is attempting, and achieving, something worthwhile. This reputation isn't going to give itself credit. It needs a community to do that.
We're going through an economic crisis right now and the pundits on NPR were saying, it's not like the great depression, it's not like the great recession. What we need to watch is the unemployment numbers, and the credit numbers. This is the crisis we were due; whether we can cross the bridge into some manner of self-actualization, and lengthen the lease a bit that the media, social media in particular, has been leading us all collectively, on a choke hold. Whether people can find their worth without it being spoon fed on the hourly news cycle. Which is related to money not being the alpha and omega of all value on earth. Our work is being reconnected to reality, and the earth. Just a little bit. Which is good, if we can keep the rain going.
This video on Proust shows a lot of the values that declare why I am studying his work right now, which are incidentally echoed in the show Mr. Robot, which I am watching for that reason also, not just because it topically covers hackers, which all the main characters in my story are.

The arc of 'In Search of Lost Time' seems to be, looking for meaning of life in an elite class of people in society, not finding it there and realizing quality is everything and is also distributed unevenly and doesn't follow hierarchy. Then seeking it in love, but being let down by the nature of carnal relationships for a communicative connection. And then finding true meaning to the pursuit of art and its potential for sharing of the soul in that realm.

https://www.youtube.com/watch?v=DBXH9jJRaDk

TAROT OF THE DAY: SIX OF CUPS (REVERSED)
MEANING: REFLECTION ON THE PAST, THINGS THAT HAVE VANISHED.
MAY INDICATE A DESIRE FOR CHANGE.
REVERSED: INABILITY TO OUTGROW THE PAST CREATES FAILURE.
POSSIBILITY OF SOME GIFT FROM THE PAST.
WRITING: 'THE SKEIN'
MY NOVEL, FIRST IN CYBERPUNK
SERIES 'QUO VADIS, SAILOR?'
WRITING RESEARCH FOCUS :
CHARACTER: Crystal Paige Bridgewater
MEDIA ARCHETYPE: Kristen Bell – CHARACTER DETAIL – She is a student of Architecture
STUDYING: ARCHITECTURE – Architecture for Beginners by Louis Hellman
Working on making up an exercise a creative teacher may give to graduate architecture students for Crystal to participate in
WATCHING MR ROBOT – SEASON ONE – EPISODE 4 –
– da3m0ns –


MR ROBOT EPISODE REVIEW – coming soon
Working on first page in my scrapbook. Going to do these daily journals,
and also do a page a week in a scrapbook. I'll post a pic or scan or something when I have it finished.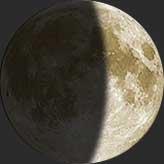 March 31
Waxing Crescent
Illumination: 41%