take your dreams and throw them out the window
IN /
Watching
Mr. Robot Season 1
Reading
Science Deified & Science Defied 2: The Historical Significance of Science in Western Culture
OUT / '
WRITING: 'THE SKEIN'
MY NOVEL, FIRST IN CYBERPUNK
SERIES 'QUO VADIS, SAILOR?'
CHARACTER: Crystal Paige Bridgewater
MEDIA ARCHETYPE: Kristen Bell – CHARACTER DETAIL – She is a student of Architecture
STUDYING: ARCHITECTURE – Architecture for Beginners by Louis Hellman
TAROT & MOON PHASE
THE LOVERS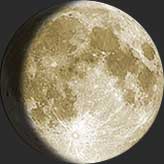 Super Boy and Super Girl
Am I the progressive girl whose inner life and weekend days don't even pass the notorious Bechdale test?
Is the voice trying to tell me too clearly, He's a waste of my time?
But I liked him
And I'm still too heterosexual to go sleepover camp on this world.
I've discovered two principles at play
Disinterested selfishness – He thinks as an artist he is doing the world a favor as an 'experience collector', people user, scene chaser, because he is giving back to humanity through his PROJECT, his art.
Vs.
Selfish Disinterested – I want holy moments. I want adumbrations. I want rememberings of feelings. Intimacy, in short. With the world, with another, with myself. I want trembling and insight. I want the power to topple empires. Or leave them at the moment of desperation wanting, to fall of their own gasping need.
For me.
I wander alone desperate for this recognition, that is ashamed of its desperation.
This I recognize.
So stupid.
I heard a girl say she dreamt once she was a bulldozer, asleep in an empty field.
She was drunk and I thought she was pretentious and full of shit.
But dammit, Blake is some kind of strange construction worker, and tonight I just want to get wrecked.
Fucking sue me.
I. LIKE. HIM.